Foshan Mingji cnc panel saw MJ-260A finished installation in customer's factory
Views: 4 Author: Site Editor Publish Time: 2017-10-13 Origin: Site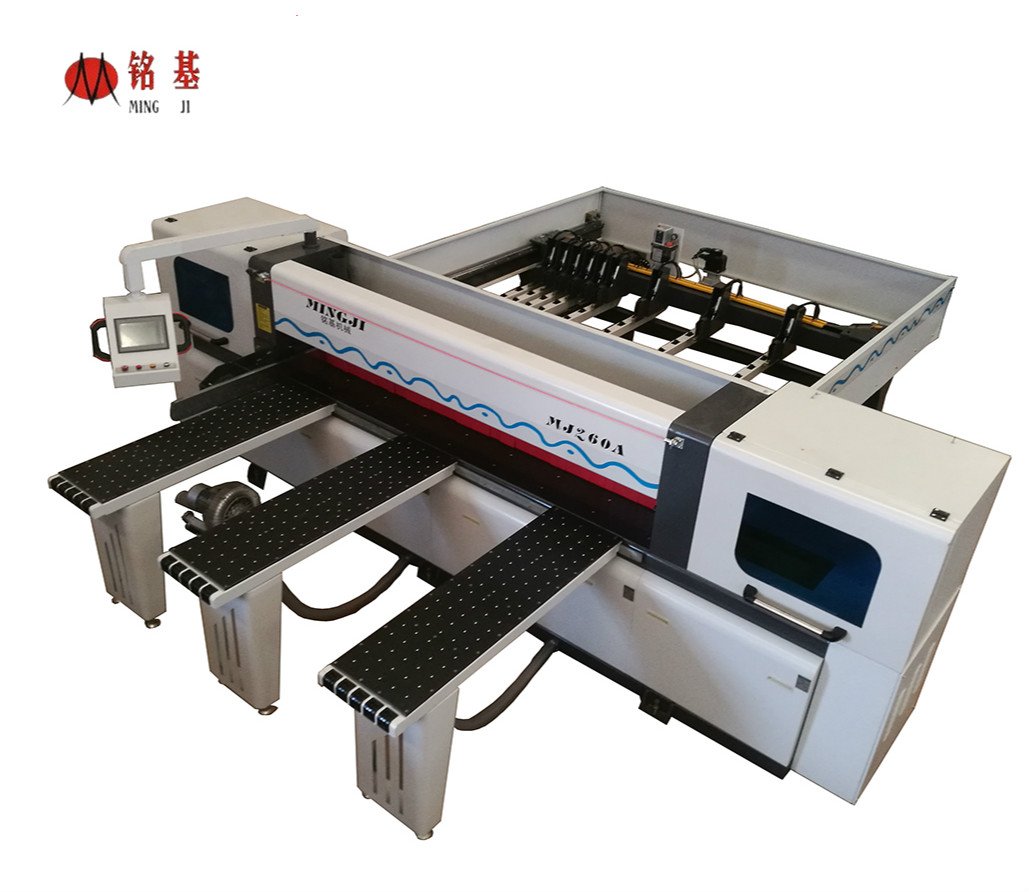 A standard cnc panel saw machine MJ-260A has been finished installation and started production in customer's factory.Nowadays the cnc panel saw machine has been a necessary machinery for many woodworking companies, especially for those who need large production capacity.
with the electric pushing arms, the wood panels can be scratched to the saw and start cutting automatically.After that the electric pusing arms will push the finished panels to the front working table, so only 1-2 person can operate this cnc panel saw, easy operation and convenient.
Moreover, besides wood panels, this cnc panel saw can be used in many other materials including plactic, acrylic, pvc, copper, aluminum etc.You should own this useful and convenient machine for your job!