How to maintain a woodworking cnc panel saw
Views: 8 Author: Site Editor Publish Time: 2018-04-28 Origin: Site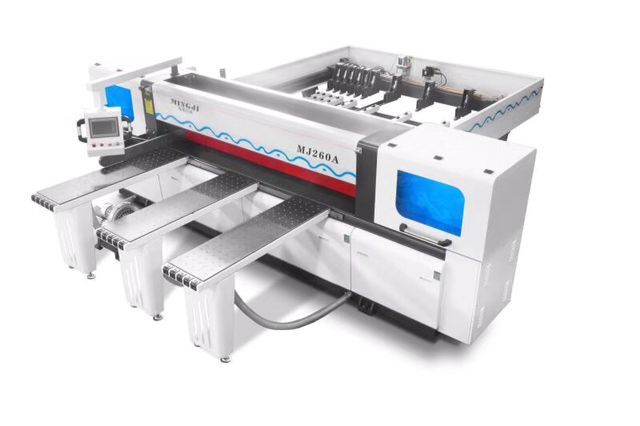 Cnc panel saw is an upgrade machine from manual sliding panel saw and semi-auto panel saw. It has automatic movement, only need 1-2 workers to operate it. What worker need to do is to input the cutting size on the PLC control touch screen, then the cnc panel saw can start cutting automatically and with high accuracy.
How to do daily maintanance for the woodworking cnc panel saw? we should do as following:
Use air gun to remove the dust inside the beam frame and lubricate it.

Clean the saw carriage with air gun, and lubricate on the guide rail.

Check the belt tension of main saw and scroing saw, adjust it if necessary.

Remove the dust everyday before leaving the machine.
A good machine need to have good components, however, daily maintenance is also very important to greatly improve the performance of the machine.
Foshan Mingji Woodworking Machinery Co.,Ltd is a China woodworking cnc panel saw manufacturer located in Foshan, China. We focus on the woodworking industry and provide vaious kinds of woodworking machines to our customers.