Nesting manufacturing is now becoming a trend in kitchen cabinet industry
Views: 20 Author: Site Editor Publish Time: 2019-09-25 Origin: Site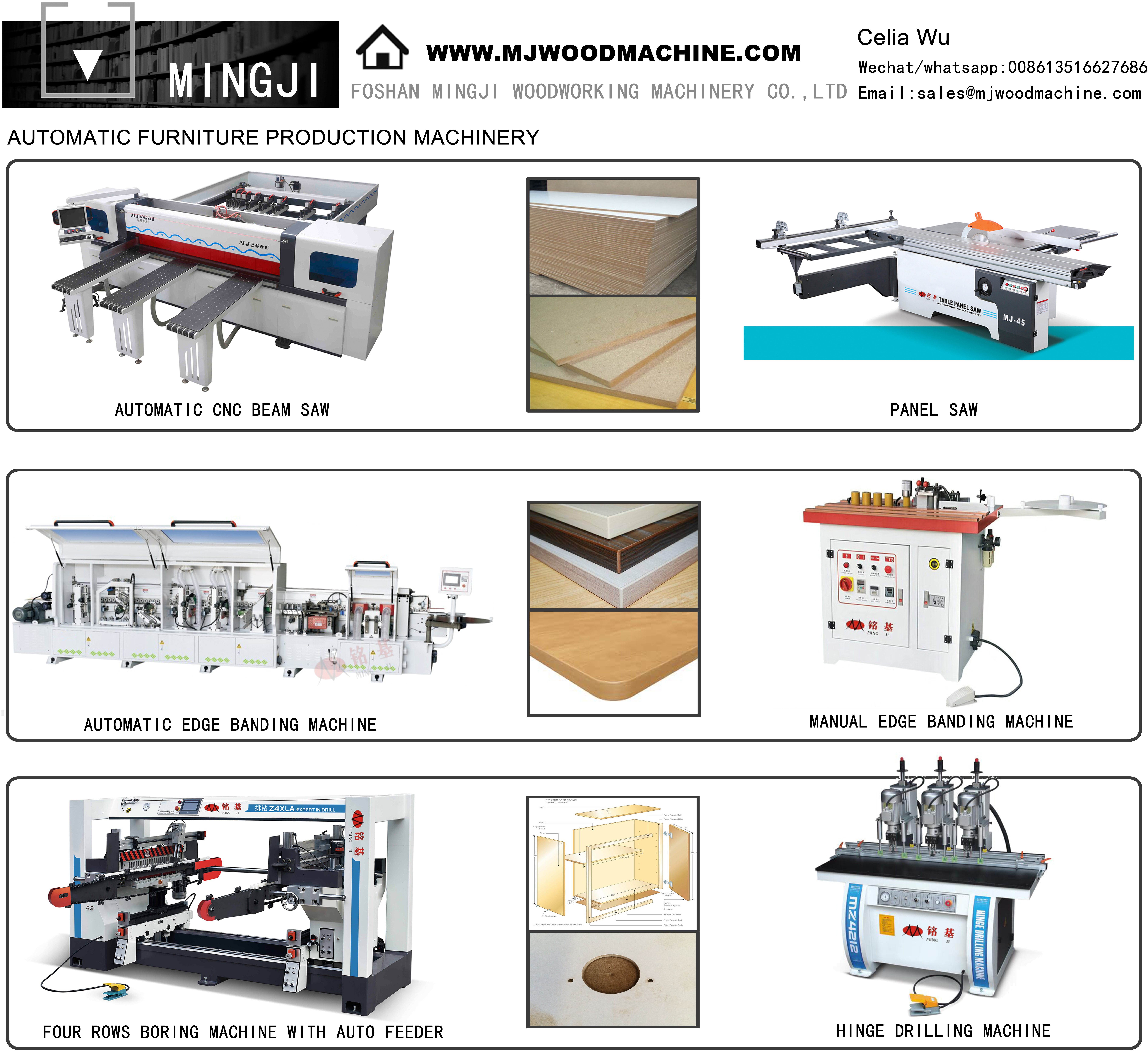 Nowadays because of high cost of experience operator, more and more factories try to find new method the reduce the labor and improve the working capacity, so the
NESTING MANUFACTURING PROCESSING is becomming a trend among panel type furniture manufacturers.
so how does the cnc nesting works? let's take kitchen cabinet manufacturing as example.
Nesting process eliminates the pre-sizing operation and combines the sizing with routing and drilling on a single machine. It eradicates the additional material handling going through the factory by taking care of all the process steps in one shot, achieved by nesting the components into one sheet and creating a program to cut out as many different shaped and drilled components as possible.
CNC NESTING (include cutting and drilling vertically by cnc router)
----EDGE BANDING (by automatic edge banding machine)----SIDE DRILLING (drilling horizontally by side drilling machine)
Cnc nesting (cutting+ vertical drilling)
side drilling machine (horizontal drilling)
There are many Benefits of Nesting based furniture manufacturing:
Material Saving: Nesting provides maximum material saving, especially on shaped and non-symmetrical parts.
Time: The advantages in terms of the timing of material flow in the factory (from raw materials to a finished product) are enormous.
Labor saving: no need skillful workers to calculate the drilling position. With a cnc side drilling machine, the worker just need to put the panels on table and the sensor will sense the position for horizontal drilling.